Pots/Traps
Northern Pacific Ocean
Pots and traps are set on the seafloor and attached to the surface with a buoy line. For many fisheries, a string of multiple traps are deployed in a trawl, which has a buoy line on each end. Pot and trap fisheries typically target crustaceans or groundfish.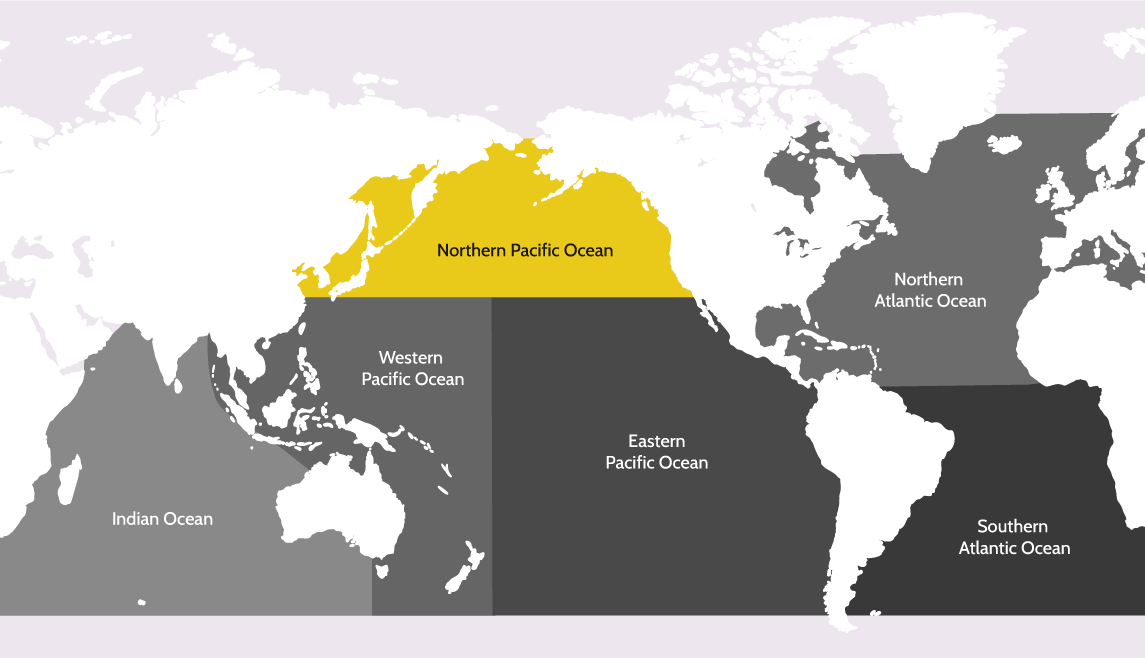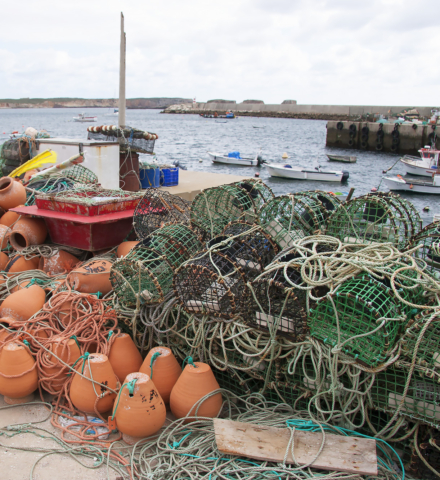 Target Species
Dungeness Crab
Groundfish
King Crab
Snow Crab
Bycatch Species
Marine Mammals
Sea Turtles
Description
The CanFISH Gear Lending program is a fisheries assistance program that provides ropeless systems free of charge to fishers in New Brunswick, Prince Edward Island, and Nova Scotia, Canada, during temporary closures designed to protect North Atlantic Right Whales.  Through this service, CanFISH is protecting the Canadian crab fishing industry and the snow crab harvester's way of life, while promoting safe fishing methods for the critically endangered North Atlantic Right Whale (NARW).
This funding opportunity will provide essential assistance to the CanFISH program by supporting operational costs, specifically for monitoring gear sets, training, servicing and transportation of gear, storage and overhead costs so more ropeless systems can get to fishermen in the 2024 snow crab season.
Beneficiary: Canadian Wildlife Federation
Program Operational Support

$60,000
Description
This funding opportunity provided equipment to the NEFSC gear library to fully outfit 6 vessels for ropeless fishing.  This includes 2 ropeless systems (MOBI units), a deck box transducer, and gear tracking software for each vessel.
North Atlantic right whales (NARW) are the world's most critically endangered large whale species, with less than 350 animals alive today. The threat to whales is the line of rope that extends from the trap on the seafloor to the buoy on the surface; whales are not able to detect this thin line, and can swim into it, becoming entangled. Ropeless, on-demand fishing technologies offer a solution by removing buoy lines from the water column except when gear is actively retrieved.
NOAA has a "gear library" program that accepts donations of ropeless gear for fishermen to pilot and test. It is critical for fishermen to participate in gear trials to develop systems that operate efficiently in challenging oceanographic conditions. Participating in pilot projects will also begin to get fishermen more comfortable with the gear, and give them the ability to provide feedback to customize the gear.
Beneficiary: NEFSC On-Demand Gear Library
Ropeless Gear Donation: $83,250

Funded